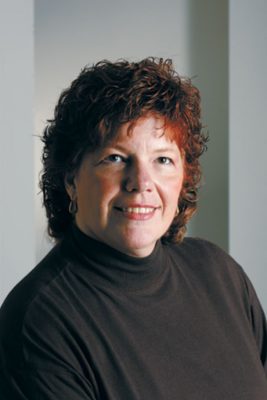 Analise Rigan was born in 1947 in the United States, to a family fused with karmic intensity on both sides of the Atlantic. In her veins flow a rich heritage: Rigan has Celtic, Anglo-Saxon, Gypsy, and Native American blood. A paradoxical culture because it mixes the blood of the world oppressors with it victims, the vanished European and American peoples.
Rigan early understood compassion and felt empathy with human suffering. Ignoring early callings to paint and express herself artistically, she chose to become a nurse and served in intensive care. She at this time both succeeded in, and felt constrained by, Western medicine.
And then she began her quest.
For four years she was the de-facto artist in residence at the famous earth-centered community, Findhorn, in Scotland. In spite of growing acclaim, she returned to medicine but continued painting murals, infused with the healing spirit. That part of the journey was complete and Rigan began again to work full-time as an artist, one who now knew her path. Her painting now shines with a rich, sophisticated and altogether healing understanding of love and inner harmony. In spite of its beauty, the artist's work is deeply transforming.
Analise Rigan has won the Excellency Award from the London Design Center; has shown at the Laguna Beach Arts Festival; has been nominated for the marquis Who's Who in American Women, 2000 Millennium edition; and has membership in The National Museum of Women in the Arts in Washington D.C.
"I think of myself as a global citizen," says Rigan. "Through all of my experiences, through the whole gamut of my life, I had the sense of being prepared for something. I learned at each stage. I learned noble work as a nurse, but its academic rhetoric became my teacher as well. It helped move me on so that I could rediscover myself through the Celts, European icons and pre-Raphaelites — through the expression of art. But the healing and the spiritual quest to serve others has remained with me. And it always will."
EXHIBITIONS
1965 — Bank of America Scholarship in Art
1979 — Pineridge Gallery, Forres, Scotland
1978-80 — United Kingdom Craft Faires
1979 — Excellency Award, London Design Center, U.K.
1991 — Montclair Presbyterian Church Gallery, "After the Fire",
Oakland, CA
1995 — Golden Tulip Gallery, Sonoma, CA
1995, May — Festival of Religion and the Arts, Solano Beach, CA
1996, Aug — Juried showing, Aisling Studio, "Celtic Vision"
Durango, CO
1996 — Fallbrook Art Association juried showing
1996 — Continual showing, Santa Ysabel Gallery, Santa Ysabel, CA
1997 — Art-A-Fair Festival, Laguna Beach Festival of the Arts
1998 — Art-A-Fair Festival, Laguna Beach Festival of the Arts
1998 — First Place winner, juried show "About Faces" Escondido
Municipal Gallery, Escondido, CA
Current — Brandon Gallery, Fallbrook, CA
2001 — Art-A-Fair Festival, Laguna Beach Festival of the Arts

PUBLISHED WORKS
1978 — Cover and interior illustrations, Planetary Vision, by David
Spangler, Scotland
1979 — Cover design, Future Visions, by J. Glenn
1980 — Illustrations, Faces of Findhorn, Findhorn Publications, Scotland
1978-1981 — Numerous illustrations for magazine Onearth
1984-1990 — Numerous illustrations for magazine Incontext, Spring
1984-1990 — Commissioned logos for various companies in Great Britain,
Europe and USA
1979 — Cover design for magazine Open Letter

PUBLISHED WORKS (continued)
1980 — Cover design for magazine Image
1984 — Cover design for magazine In Contest
1989 — Cover design for magazine Creation
1995 — Cover design for magazine Dream Network Journal
Author and artist of Celtic Renaissance, published in 1989 by Findhorn
Publications and Thule Press, Scotlan and; in 1982 by Harper & Row,
Publisher, USA

EDUCATION
1984 — Sacramento State University
1990 — Holy Names College, M.A.

EXPERIENCE IN THE ARTS
1979 — Commissioned to paint 3,000 sq. ft. children's mural
for San Diego Schools
1978-80 — Illustrator, author, artist for Findhorn Publication, Findhorn,
Scotland
1979-80 — Founded and directed Day Break Designs
1979-81 — Workshop facilitator of various themes related to art and
creativity in Scotland and USA
1986 — Mural commissions for Merced Community Medical Center, Merced, CA
1987-88 — Artist-in-residence, Our Lady of Mercy School, Merced, CA
1986-90 — Individual works for publication, show and sale
1994 — Commissioned works for private collectors for "Spiritual"
and "Heirloom" portraits
1994 — Onset full-time studio with series entitled "H'art
of Compassion"
1994 — Works in ecologically conscious Feminine Spirituality
1998 current — Commissioned works for project "East meets West"